Staff Development
Creative Workshop - Thursday, December 7, 2017
Create your own ornament for the holidays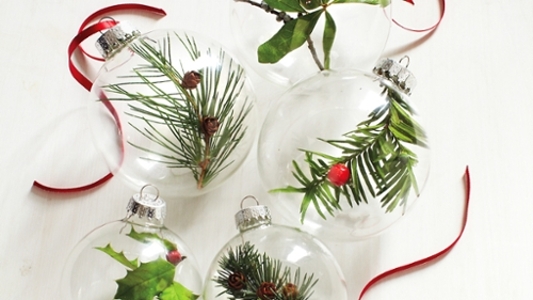 Get into the holiday spirit by creating your own decorative ornament! Join us for a pizza lunch, music and merriment. All materials will be supplied. No skills required, just good cheer!
Lunch: 11:30-12:00, Session: 12:00-1:00
SSC 3227 (Anthropology)
Please RSVP no later than TUESDAY, DECEMBER 5, 4:00PM to Angelica Lucaci.
Welcome back to another school year! Our Staff Development Committee has been going through some changes this past year. After many years of being our fearless leader (and doing an awesome job!), Erika Hill has retired from the Committee. And we are delighted to welcome our newest team member - Dennis Sue from the Dept. of History. Dennis brings a lot of enthusiasm and energy to our evolving team - we are really looking forward to working with him.
Stay tuned to this page for news of upcoming events. Our goal is to offer a range of professional and personal development topics that will appeal to everyone. As always, we welcome suggestions from you, the Social Science staff members. Please feel free to email any of us with your ideas.
---

The Committee thanks the Office of the Dean of Social Science for their generous support of Staff Development.
---
The success of any organization depends upon its employees. In the Faculty of Social Science, we wish to create a working culture that supports and develops our staff members. Staff development involves personal development, professional workplace development, and advancement of information technology skills. Any staff member in the Faculty is eligible to participate.

Mission Statement
To promote the professional and personal development of staff within the Faculty of Social Science by sharing skills, by identifying resources, and by facilitating opportunities for development within the Faculty. To advocate for the resources and programs to meet these needs.
NOTE:   Some Seminars may be open to staff only in the Faculty of Social Science.
Committee Members
Karin Feulgen (Economics),  Angelica Lucaci (Geography), Wendy Palmer (Office of the Dean), Susan Smith-Goddard (Psychology), Dennis Sue (History), Christine Wall (Anthropology)