IN PROFILE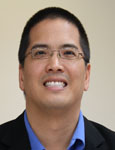 Alcantara is an Associate Professor in the Department of Political Science. He recently received the Petro-Canada Young Innovator Western award.

Robin is a fourth year student in the MOS program and the 60th winner of the F.W.P. Jones Trophy.

Will is a fourth year Criminology student and 77th winner of the Dr. Claude Brown Memorial Trophy.
NEWS AND UPDATES
You could call it a non-field school. This spring, students in Anthropology 3396A - Site Management and Service are taking a different approach to standard archeology, learning how not to dig up a site.

Western Geography Professor and Human Environments Analysis Lab (HEAL) Director Jason Gilliland was at Parliament Hill speaking on "Pediatric Research and Child Health in Canada".

The Faculty of Social Science has received a $2-million donation to establish the Stephen A. Jarislowsky Chair in Central Banking in the Department of Economics.
More News and Updates