Staff Development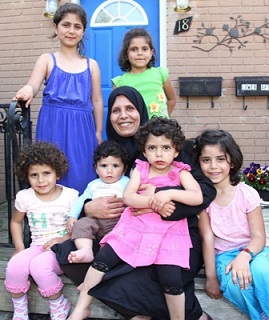 We would like to thank all the faculty and staff for their generous donations to help support the Social Science-sponsored Syrian family here in London. We received many donations of clothing items, books and toys for the family and all are very much appreciated! We are pleased to share a few photos of the family taken on Christmas Day. All the presents in the photos are from Social Science donations.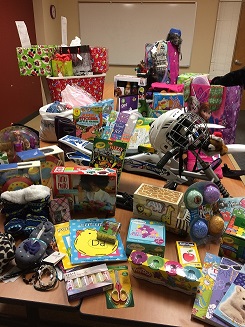 We wish you all the joys of the holiday season!
– The Staff Development Team: Karin Feulgen, Erika Hill, Angelica Lucaci, Wendy Palmer, Susan Smith-Goddard, and Christine Wall
---

The Committee thanks the Office of the Dean of Social Science for their generous support of Staff Development.
---
The success of any organization depends upon its employees. In the Faculty of Social Science, we wish to create a working culture that supports and develops our staff members. Staff development involves personal development, professional workplace development, and advancement of information technology skills. Any staff member in the Faculty is eligible to participate.

Mission Statement
To promote the professional and personal development of staff within the Faculty of Social Science by sharing skills, by identifying resources, and by facilitating opportunities for development within the Faculty. To advocate for the resources and programs to meet these needs.
NOTE:  Some Seminars may be open to staff only in the Faculty of Social Science.
Committee Members
Karin Feulgen (Economics), Erika Hill (Geography), Angelica Lucaci (Geography), Wendy Palmer (Office of the Dean), Susan Smith-Goddard (Psychology), Christine Wall (Anthropology & American Studies)