Research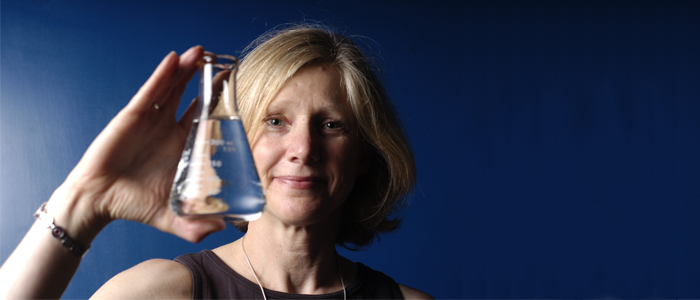 What are Social Science researchers up to in 2014?
Karen Pennesi's (Anthropology) work on names hit Western News recently.  Karen's recent publication "Reading and Righting the Names at a Convocation Ceremony…" highlighted the importance of the accurate pronunciation of names in terms of identity and belonging.  This issue is increasingly important in our increasingly multicultural world, with many new and unfamiliar names becoming more and more common. 
Museum of Ontario Archaeology has a new exhibit, curated by Dakota Ireland, entitled "The Story of our 'Grandfathers'; Our original medicine". This is a captivating exhibit, weaving together First Nations' knowledge of the natural environment, spirituality and oral history.  The Londoner
A discussion of the traditional model of PhD training features quotes from grad student Beth Compton (Antrhpology) at Congress 2014.  Beth was there with a group of Digital Humanities grads from Western with the "Makerbus" – a fascinating grass roots undertaking to bring technology out from the classroom to local libraries and classrooms and to promote the digital humanities.  See Globe & Mail and Makerbus.
Maria Ferraro (DAN Management and Organizational Studies), an expert on accounting, was recently called upon to comment on the accounting practices at Orchestra London – specifically the ability of former employees to access the ongoing accounting records. 
London Free Press
Economics alumna, Carolyn Wilkins, was recently appointed as the Senior Deputy Governor of the Bank of Canada.  She joins other Western Economics grads Stephen Poloz (Governor) and Timothy Lane (Deputy Governor).  Their pedigree goes back to Western profs Michael Parkin and David Laidler who, in the 1970s and 1980s, were key players in building a department that today sits solidly in the top 50 Economics departments worldwide.  Globe & Mail
The latest Credit Suisse Global Wealth report, coauthored by Jim Davies (Economics), highlights that the saving (or lack thereof), spending and borrowing habits of Americans are eating away at the Middle Class. News4jax
Chris Smart's (Geography) Big Data work on the hydrology of the Great Lakes was featured during a recent conference, where the possibility of a tsunami emerging from the depths of Lake Huron was raised.  While not probable, the possibility of such an event does have real world implications, particularly with regard to the siting of nuclear facilities.  London Free Press
Belinda Dodson (Geography) is headed to Oxford as a Visiting Research Fellow for April-June 2015 at their
International Migration Institute
.
Jason Gilliland (Geography) and his team were recently featured in Business London piece on their "SmartAPPetite project". The primary goal of the SmartAPPetite project is to develop a research evidence-based smartphone app and website to connect consumers with local farmers, producers, processors, retailers and restaurateurs. The team includes, Colleen O'Connor from Brescia University College, and Sean Doherty from the Geography Department at Wilfrid Laurier University, as well as several research associates from the HEALab at Western, and David Corke from the London Training Centre, among many other student volunteers and community collaborators. 
Jason was also interviewed by CTV News about Growing Food District, about how the Old East Village neighbourhood in London, Ontario is becoming a destination for local foodies, with over a dozen new food retailers in recent years. Jason has been a board member and advisor to the Old East Village Business Improvement Area for over a decade.  About 10 years ago, he began researching urban "food deserts", or socio-economically disadvantaged areas of a city where people do not have easy access to healthy and affordable food.
Jamie Baxter, grad student Chad Walker and former undergrad Danielle Oullette (Geography) recently published their work on the public perception of wind turbines in Southwestern Ontario.  As you might imagine, this work generated quite a bit of interest!!  This is an emotionally charged debate, and this team's work goes a long way to grounding the discussion with some solid data.  The Londoner, AM980, CBC Podcast
Back in April, at the time of the 97th anniversary of Vimy Ridge, Jonathan Vance (History) was called on to present a lecture at the Elgin County Museum in St. Thomas.  A fascinating Q&A session was featured in the London Free Press just before the lecture. Jonathan's work ensures that the memories of these momentous events are preserved, and that they are made available for all to understand.
In June, Jonathan led the History Department's Relay for Life team in a recent fund-raiser for the Canadian Cancer Society.  The team raised over $3360 and finished 11th out of over 90 teams
Keeping with the theme of Historians highlighting important events on the war front, Michelle Hamilton and a team of public history students are investigating personal perspectives of everyday life during the war, following historical headlines and using Twitter as a medium for communicating with each other and the interested public.  London Free Press
Alan MacEachern's great coup – the negotiation of the long term loan of 150+ years of Environment Canada's meteorological records.  That loan was celebrated at a conference that Alan's research group, NiCHE, hosted here at Western in May. 
Wstern News
. The conference was well attended, and provided an excellent venue to highlight NiCHE's extensive network of collaborative partnerships.  – see
http://niche-canada.org/
- nice work Alan, that is a tremendous accomplishment!
Bill Turkel and grad student Devon Elliott (History) tapped into their expertise in the digital world, specifically digital electronics and schematics, to participate in a recent International Museum Day event at Museum London. London Free Press  Devon is also part of the "Makerbus" group, mentioned above in the Anthro section.  Digital Humanities has its fingers in many pies – and Bill and Devon are in the thick of it!
Situation in Ukraine and Marta Dyczok's (History and Political Science) active role helping the media to better understand it.  Previous to this sequence the situation was quite dire.  Here is a selection (there are more) of her interviews/articles.  March 17th , where she is interviewed about the talks in Geneva seeking to de-escalate the violence - https://docs.google.com/file/d/0B73HNunPjuAuVGJpWDJ5ZDJ3N00/edit?pli=1;  and here is an op-ed piece from the Wall Street Journal from the end of April (available only to subscribers) that discusses the violence directed at journalists in eastern Ukraine: http://online.wsj.com/news/articles/SB10001424052702304393704579528101344061812; In May, Victor Porochenko wins victory in the Ukranian election…http://www.cbc.ca/thecurrent/episode/2014/05/26/petro-poroshenko-wins-ukraines-presidential-election-1/ & http://www.thestar.com/news/world/2014/05/26/ukraine_analysis_petro_poroshenkos_monumental_challenges.html.  Her most recent contributions in June track…- the future of the protesters who occupied the main square in Kyiv - Maidan http://www.thestar.com/news/world/2014/06/01/whats_next_for_ukraines_maidan_protesters.html and how the historical context shed a lot of light on the current situation http://hromadskeradio.org/2014/06/23/1941-2014-past-reaching-into-present-professor-of-history-marta-dyczok-from-kyiv/.  Marta's previous work on international politics and history, specializing in Eastern Europe, has positioned her well to be in a position to comment on this situation.  You can never predict how or where one's skills can be relevant in new and important ways – but you have to be ready. 
Back in May, public frustration was evident, when a block of councillors moved to block the approval of food trucks for the City of London.  Martin Horak (Political Science) was called on to provide some perspective: The London Free Press
Then, just a little bit later, Martin was again called up to ponder the question of whether Mayor Fontana would survive the court case and subsequent fallout.  It is fascinating now to look back with the gift of hind sight!!  The London Free Press
Once Mr. Fontana decided to step down, then all eyes were on who would step in… here Andy Sancton (Political Science) was called on for his opinion… London Free Press.  
Andy was called on again to comment when the field narrowed to two.  London Free Press
Cameron Anderson and Cristine de Clercy (Political Science) were frequent commentators on the recent election.  In May, Cameron had several contributions to an interesting piece on the role of former leaders, McGuinty and Harris (and the absence of Rae) in shaping the recent race.  National Post.   In early June, he was called on to comment on the the tone of the campaign - Globe & Mail.  He was called on to address what was, at the time seen to be a Tory/NDP race.  London Free Press
Cristine's contributions goes back to May 6th , early in the campaign, when the liberals appeared to be slow off the mark in getting candidates in place. London Free Press.  A nice quote from that piece is… "De Clercy said the Liberals are likely targeting NDP voters and will focus their efforts in urban areas and may be taking time to find good candidates."  Shortly after, she was commenting on the Conservatives' efforts to "distinguish" themselves in the campaign. CTV News.   Then later on she commented on the abilities of Horwath and Wynn to galvanize voter. Global News and commented on the conflicted position of labour in the campaig. CBC News
Bob Young's (Political Science) work on the break-up of Czechosolvakia led reporters to call on him for commentary that appeared in a popular Brazilian new magazine Correio Braziliense. The article was focused on increasing potential for the dissolution of nations in Europe.  To practice your Portuguese (appropriate in these heady World Cup days).  brasilsoberanoelivre.blogspot.ca 
Erika Simpson (Political Science) has had a busy spring on the nuclear file.  In particular, she teamed up with Romeo Dillaire for the 3rd Preparatory Committee Meeting of the Nuclear Non-Proliferation Treaty Review Conference. London Free Press
Adrian Owen's (Psychology) work on consciousness - NYTimes.   Adrian Owen, Canada Excellence Research Chair in Cognitive Neuroscience, was featured in a recent Retro Report looking back on the enduring legacy of Terri Schiavo. An innovative documentary news organization launched in 2013 as a timely online counterweight to today's 24/7 news cycle, Retro Report videos are streamed online by The New York Times. An article by Owen about his search for consciousness in vegetative patients was also published by Scientific American this month, which generated a commentary by noted British science writer Roger Highfield that was republished by Mosaic, New Statesman and Gizmodo (Australia).  scientificamerican.com, mosaicscience.com, newstatesman.com
and from a Canada Excellence Research Chair, to a teenager volunteering with the Brain and Mind Institute…
Sixteen year old Brain and Mind Institute Volunteer Dan Alferov has developed an objective test to "see how we are feeling".  The test involves reading a participant's face and how their expressions compare to a series of questions.  Metro News  Dan made a local impact with his experiments and subsequently went to an international competition where he won the first place $2,500 Psi Chi International Honor Society in Psychology Award, at the prestigious Intel International Science and Engineering Fair.  Western News
Daniel Ansari (Psychology) has been in the news a couple of times recently…  First… his work on "numeracy" – the "ability to reason and to apply simple numerical concepts" (essentially the quantitative equivalent to literacy) and its importance in early childhood education has been gaining considerable attention in recent years – most recently his work was highlighted in
Western News.
then, his work with graduate students Stephanie Bugden and Anna Matejko was featured at the USA Science and Engineering Festival in Washington DC, "Frontiers for Young Minds" session.  Western's Media Release
Vicki Esses (MER) and Bipasha Baruah's (Women's Studies and Feminist Research) CFI funded project Migration, Gender, and International Development Research Laboratory is moving into the execution phase.  Hopefully, construction will be able to begin soon!!!  Western News
The world mourned the passing of Nelson Mandela.  South African born Belinda Dodson (Geography) and her husband Peter Henshaw were called on for commentary for a piece that appeared in Macleans.
Erika Simpson (Political Science) weighed in on the topic of the Federal govt's shift to "dollars diplomacy".   This is an extremely important change in Canada's positioning on the international stage, and Erika rightly sheds critical light on the new policies. 
The recent dive of the loonie has many concerned.  The London Free Press sought out economist Kul Bhatia (Economics) for is thoughts on the issue – that were featured in the London Free Press.
Proof that "common sense" – at least on the political stage – isn't what it seems, comes from Tim Cobban's (Political Science) study of municipalities in Ontario in the wake of the Harris "common sense" program of amalgamation.  Tim found that rather than saving money, amalgamation has actually led to more civic bureaucrats and hence more $$$ needed to pay them – see the Toronto Star article.
Martin Horak (Political Science) has been the go to guy lately for people seeking to make sense of London's civic politics.  First, he was consulted on the erratic behaviour of City Council (Free Press article), and later on the entry of Matt Brown into the mayoral race (Free Press article).  Martin's comments that appeared in the print version are not in the web version.
Audra Bowlus (Economics) was interviewed to give some perspective on the low turn-out at a recent job fair (
CTV News
).   She makes the important point that the difference between the jobless rate and the employment rate is not just semantics, and our policy makers should be focusing on the latter to move things forward.
Phil Stooke (Geography and Physics and Astronomy), long recognized for his ground breaking work on mapping the surface of Mars, has been recognized by the American Library Association for his book "The International Atlas of Mars Exploration" – as an "outstanding academic title".  Alas, the web site is not open access, but at least here's the front end: http://www.cro3.org/content/51/05/759.extract.  This book is a comprehensive account of all Mars exploration to date, the atlas is the first of its kind and it includes a great deal of previously unpublished information.
A paper by Psychologists Marc Joanisse and Daniel Ansari (with Lisa Archibald and Janis Cardy from Communication Sciences and Disorders) was named one of the Top 100 most talked-about academic papers of the year, according to The Altmetric 2013 Top 100 – where they rang in at number 82. The paper also received a lot of online attention: http://www.healthcanal.com/child-health/45103-western-researchers-explore-links-between-learning-disorders-in-children.html, http://medicalxpress.com/news/2013-11-explore-links-disorders-children.html, - http://www.medicalnewstoday.com/releases/269096.php.
Terry Sicular (Economics) is to be congratulated on her recent INET (Institute for New Economic Thinking) grant for a study of "The Middle Class and China's Economic Development" (with Shi Li from Beijing Normal University).  This will allow Terry to continue her ongoing collaborative research program in China. 
http://ineteconomics.org/grants
AFAR (The Advanced Facility for Avian Research) received the great news that the Ontario Research Fund- Research Infrastructure (ORFRI) was supporting AFAR's recent Canada Foundation for Innovation Grant.  These federal/provincial partnerships are a great boost to research!  AFAR, which includes scholars from Psychology (including Scott MacDougall-Shakleton & David Sherry) and Science (including Chris Giglielmo and Beth MacDougall-Shakleton) has previously focused on its wind tunnel work – but can now "spread its wings" to move into satellite tracking and more.
Anthropology grad student Jordan Levy was recently awarded the 2013 Whiteford Graduate Student Award in Applied and Public Anthropology for his essay "Schoolteachers and National 'Public' Education in Honduras:
Navigating the Reforms and Re-Founding the State".   This award, presented by the American Anthropological Association, is very prestigious, and reflects well on Jordan…  - and on his supervisor, Kim Clark, and the Anthropology graduate program.
Master of Financial Economics (MFE) program recently got its official launch!  This program, a professional masters degree, is run collaboratively be the Department of Economics and the Department of Statistical and Actuarial Sciences, Ivey Business School and the Faculty of Law.  It is a model of interdisciplinary cooperation.  http://communications.uwo.ca/western_news/stories/2014/January/new_grad_program_advances_economics_education.html.  The program is directed by Jim MacGee (Economics).
Music+neuroscience was featured in an article in the most recent University Affairs.
On the teaching front… Peter Ferguson (Political Science) picked up a teaching fellowship to examine how better to promote information literacy. Western News
http://communications.uwo.ca/western_news/stories/2014/January/teaching_fellows_program_looks_to_spark_classroom_innovation.html
Brian Timney and grad students researching the effects of alcohol on vision.  exchangemagazine.com and London Free Press
Andrew Nelson with colleagues Gayle Gibson from the Royal Ontario Museum and former grad student/post-doc (now on faculty at Mac) Drew Wade chatting about mummies… http://www.youtube.com/watch?v=mWfTNxQsbOE&list=UUFHo9y_EPa1ijNzq208S7Eg&feature=c4-overview