Research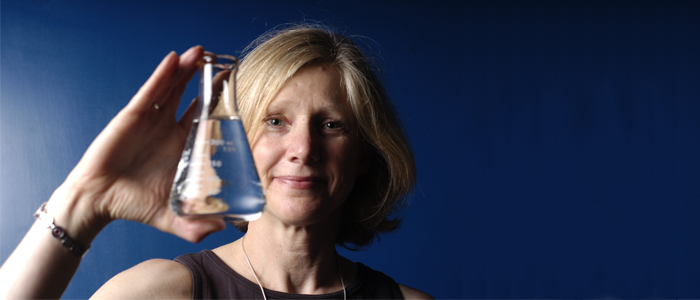 What are Social Science researchers up to in 2014?
The world mourned the passing of Nelson Mandela.  South African born Belinda Dodson (Geography) and her husband Peter Henshaw were called on for commentary for a piece that appeared in Macleans.
Erika Simpson (Political Science) weighed in on the topic of the Federal govt's shift to "dollars diplomacy".   This is an extremely important change in Canada's positioning on the international stage, and Erika rightly sheds critical light on the new policies. 
The recent dive of the loonie has many concerned.  The London Free Press sought out economist Kul Bhatia (Economics) for is thoughts on the issue – that were featured in the London Free Press.
Proof that "common sense" – at least on the political stage – isn't what it seems, comes from Tim Cobban's (Political Science) study of municipalities in Ontario in the wake of the Harris "common sense" program of amalgamation.  Tim found that rather than saving money, amalgamation has actually led to more civic bureaucrats and hence more $$$ needed to pay them – see the Toronto Star article.
Martin Horak (Political Science) has been the go to guy lately for people seeking to make sense of London's civic politics.  First, he was consulted on the erratic behaviour of City Council (Free Press article), and later on the entry of Matt Brown into the mayoral race (Free Press article).  Martin's comments that appeared in the print version are not in the web version.
Audra Bowlus (Economics) was interviewed to give some perspective on the low turn-out at a recent job fair (
CTV News
).   She makes the important point that the difference between the jobless rate and the employment rate is not just semantics, and our policy makers should be focusing on the latter to move things forward.
Phil Stooke (Geography and Physics and Astronomy), long recognized for his ground breaking work on mapping the surface of Mars, has been recognized by the American Library Association for his book "The International Atlas of Mars Exploration" – as an "outstanding academic title".  Alas, the web site is not open access, but at least here's the front end: http://www.cro3.org/content/51/05/759.extract.  This book is a comprehensive account of all Mars exploration to date, the atlas is the first of its kind and it includes a great deal of previously unpublished information.
A paper by Psychologists Marc Joanisse and Daniel Ansari (with Lisa Archibald and Janis Cardy from Communication Sciences and Disorders) was named one of the Top 100 most talked-about academic papers of the year, according to The Altmetric 2013 Top 100 – where they rang in at number 82.
(http://www.altmetric.com/top100?utm_source=altmetricblog&utm_medium=online&utm_campaign=top%20100%20altmetric%20blog).
  That is a remarkable achievement!!!  The paper also received a lot of online attention:
-
http://www.healthcanal.com/child-health/45103-western-researchers-explore-links-between-learning-disorders-in-children.html
-
http://medicalxpress.com/news/2013-11-explore-links-disorders-children.html
- http://www.medicalnewstoday.com/releases/269096.php
               - excellent work!!!
Terry Sicular (Economics) is to be congratulated on her recent INET (Institute for New Economic Thinking) grant for a study of "The Middle Class and China's Economic Development" (with Shi Li from Beijing Normal University).  This will allow Terry to continue her ongoing collaborative research program in China.  http://ineteconomics.org/grants
  – well done! – and great stuff on the internationalization front!
AFAR (The Advanced Facility for Avian Research) received the great news that the Ontario Research Fund- Research Infrastructure (ORFRI) was supporting AFAR's recent Canada Foundation for Innovation Grant.  These federal/provincial partnerships are a great boost to research!  AFAR, which includes scholars from Psychology (including Scott MacDougall-Shakleton & David Sherry) and Science (including Chris Giglielmo and Beth MacDougall-Shakleton) has previously focused on its wind tunnel work – but can now "spread its wings" to move into satellite tracking and more.
               - the CFI/ORFRI nut is a tough one to crack for social scientists – well done AFAR folks!!
Anthropology grad student Jordan Levy was recently awarded the 2013 Whiteford Graduate Student Award in Applied and Public Anthropology for his essay "Schoolteachers and National 'Public' Education in Honduras:
Navigating the Reforms and Re-Founding the State".
http://www.anthropology-news.org/index.php/2014/01/10/jordan-levy-wins-2013-whiteford-graduate-student-award-in-applied-and-public-anthropology/
This award, presented by the American Anthropological Association, is very prestigious, and reflects well on Jordan…
               - and on his supervisor, Kim Clark, and the Anthropology graduate program.
Master of Financial Economics (MFE) program recently got its official launch!  This program, a professional masters degree, is run collaboratively be the Department of Economics and the Department of Statistical and Actuarial Sciences, Ivey Business School and the Faculty of Law.  It is a model of interdisciplinary cooperation.
http://communications.uwo.ca/western_news/stories/2014/January/new_grad_program_advances_economics_education.html
The program is directed by Jim MacGee (Economics).
               - we wish you all the best with this new and exciting venture.
Music+neuroscience was featured in an article in the most recent
University Affairs.
http://www.universityaffairs.ca/music-on-their-minds.aspx?utm_source=newsletterjan1514&utm_medium=email&utm_content=musicminds&utm_campaign=ataglanceEN
It just so happens that we have one of the country's leading music/neuroscience researchers right here at Western – Jessica Grahn (Psychology).
               - nice to see Jessica's work featured – nice to see Western on the map!
On the teaching front… Peter Ferguson (Political Science) picked up a teaching fellowship to examine how better to promote information literacy - http://communications.uwo.ca/western_news/stories/2014/January/teaching_fellows_program_looks_to_spark_classroom_innovation.html
               - well done!  A very important area of research and research translation!
and last but not least – a couple of items from the Dean's Office…
Brian has been getting grad students tipsy in an effort to understand the effects of alcohol on vision.  Turns out the effect is greatest when it is dark (ooh – keep the lights on!).  His new paper on the subject, coauthored with Kevin Johnston from Schulich has generated a lot of media interest:
-
http://www.exchangemagazine.com/morningpost/2014/week2/Wednesday/14011506.htm
-
http://www.lfpress.com/2014/01/15/western-officials-says-blurring-of-vision-isnt-evident-at-or-just-below-the-legal-driving-limit
- as well as AM 980, Radio Canada Int'l and the CBC.
               - hmm – I'm not driving anywhere tonight – time for a drink!
And me – I was "hanging out" (a Google Hangout session) with colleagues Gayle Gibson from the Royal Ontario Museum and former grad student/post-doc (now on faculty at Mac) Drew Wade chatting about – what else? – mummies… http://www.youtube.com/watch?v=mWfTNxQsbOE&list=UUFHo9y_EPa1ijNzq208S7Eg&feature=c4-overview