MOS professors receive Emerald Citations of Excellence
MOS professors receive Emerald Citations of Excellence
June 17, 2016
Jennifer Robertson and Bonnie Simpson, professors in the Department of Management and Organizational Studies, received Emerald Citations of Excellence for 2016.
These awards recognize the most outstanding articles published by the top 300 management journals in the world.  The selection process is based initially on the citations being given to papers published in a previous year with consideration of the content of the papers themselves in terms of novelty, inter-disciplinary interest and relevancy in today's world.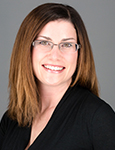 Robertson's paper, "Greening Organizations Through Leaders' Influence on Employees' Pro-Environmental Behaviors," investigated the influence of leaders on employees' environmentally responsible behaviors.  The study found that if leaders actively engage in environmentally sustainable practices, employees are more likely to engage in pro-environmental behaviour at work as well.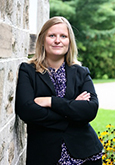 Simpsons's paper, "When Do (and Don't) Normative Appeals Influence Sustainable Consumer Behaviors?" - co-authored with Katherine White at University of British Columbia - focused on research into influencing sustainable consumer behaviour. The study showed that while marketers use three strategies for appealing to an audience the response of the audience depends on their mindset, and whether they are thinking of the individual or the collective.