Ryan Stevenson joins Department of Psychology
Ryan Stevenson joins Department of Psychology
October 12, 2016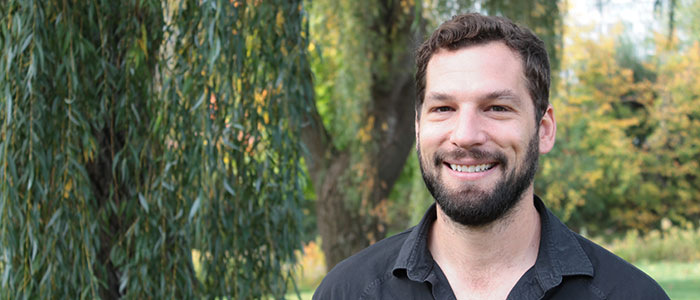 Ryan Stevenson has joined the Department of Psychology as an Assistant Professor.
Stevenson completed his PhD in Psychological and Brain Science at Indiana University, and post-doctoral positions at Vanderbilt University and the University of Toronto.
Stevenson's research is in developmental psychology with a focus on how the brain combines sensory information from multiple senses to perceive it as one unified signal.  He applies this specifically to people with different developmental delays, in particular children with autism.
"A lot of people with developmental disabilities have sensory processing issues, which can present as clinical or cognitive issues, but are often perception issues."
Stevenson was not originally focused on working with people with developmental disabilities, but came to it through his other research.
"I started more interested in sensory process in general, but during my first post-doc, I worked with kids with autism," Stevenson said. "It was a really rewarding experience and it was nice to see how the research makes an impact."
Stevenson's latest project focuses on temporal processing of stimuli. As children develop, their brain determines which stimuli to put together and what to keep separate in order to perceive stimuli in an understandable way. This is a learned process, based on information around children as they develop. Children with autism do not adapt the ability to put together different stimuli in the same way their peers do, which results in a "world that can be very crowded," Stevenson said. "The core symptoms of autism reflect this."
Along with his position in the Department of Psychology, Stevenson is a member of the Brain and Mind Institute.
While Stevenson had considered positons with other institutions, he chose Western because of the level of research conducted in cognitive neuroscience.
"The Brain and Mind Institute has put together a large team of people that can't be rivalled in Canada," said Stevenson. "The research community is incredibly collaborative and open. It's a unique research environment."