New Anthropology hires add to bioarchaeology strength
New Anthropology hires add to bioarchaeology strength
February 13, 2017
The Department of Anthropology at Western University has hired two new faculty members, providing additional strength in the field of bioarchaeology.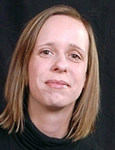 Andrea Waters-Rist will join the department in the summer of 2017 as an Associate Professor. Jay Stock will initially join the department in the summer of 2017 as an Adjunct Research Professor as he completes a multi-year research project. In the summer of 2019, Stock will join Western as a Professor.
Waters-Rist is currently at Leiden University in the Netherlands, where she helped develop the Human Osteoarchaeology program. Her main research interest is the interrelationship of health and diet in past peoples through stable isotope analysis and the use of synchrotron light technology. Along with her research, Waters-Rist has received a university-wide teaching award at Leiden, and has a strong track record of graduate-level supervision.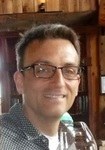 Stock is a Reader at the University of Cambridge. His research primarily concerns the mechanisms which drive the biological diversification of our species, with a particular interest in the relationship between natural selection and the origins of human plasticity. Stock has a strong record of international and interdisciplinary collaboration.
"Jay Stock is considered one of the top bio-archaeologists at his career stage," said Andrew Nelson, an Associate Professor in the Department of Anthropology and an expert in Biological Anthropology & Archaeology.
It is a homecoming of sorts, as both Stock and Waters-Rist are from Ontario and completed their education in Canada. Waters-Rist completed her undergraduate degree at Western, and Nelson and Department Chair Kim Clark recall teaching her in the Introduction to Anthropology course, in their first year at Western.
"Both are Canadian, so we are bringing back to Canada two scholars who have very good positions in well-respected European universities," said Clark. "They are both people who chose Western when they had other options."
"The opportunity to be in a four-field Anthropology department was a strong attraction for both," said Clark. "Western's department is one of the most balanced Anthropology departments in Canada across the four sub-fields (archaeology, biological anthropology, linguistic anthropology and sociocultural anthropology). This allows for different kinds of collaboration in the department and through the graduate program, as well as with interdisciplinary research groups across campus."
Along with their work in the department, both Waters-Rist and Stock will collaborate with research colleagues in centers and faculties across the university, including the Bone and Joint Institute, the orthopaedic biomechanics group and the Laboratory for Stable Isotope Science.
The two new hires are part of a transition in the department, with several faculty members retiring.
"Transition can be scary but this hiring process showed us there are exciting times ahead for department," said Clark. "We will be saying goodbye to a wealth of experience, and the department will certainly be changing. We had a strong pool of applications and we were excited to see the outcome.