Sean Hingston joining DAN Department of Management & Organizational Studies
Sean Hingston joining DAN Department of Management & Organizational Studies
April 25, 2018
Story by Rob Rombouts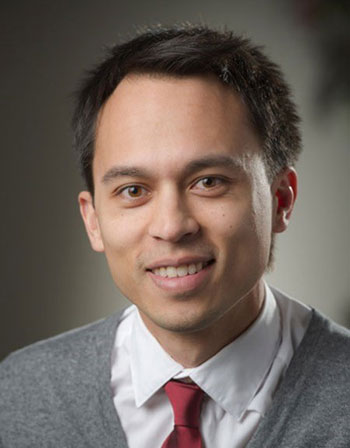 Sean Hingston is joining the DAN Department of Management & Organizational Studies as an Assistant Professor.

Hingston researches consumer behaviour and completed his PhD in Marketing from Schulich School of Business at York University. In his dissertation, Hingston looked at the psychological basis of the aversion to genetically modified foods.
"There is a wealth of research that has shown that in general, consumers dislike GMO products. However, there is an even greater body of research demonstrating that GMOs are safe to consume and offer various benefits," said Hingston. "It seems that this aversion is rooted in a moral response to human intervention into nature. People feel humans are violating nature."
His research demonstrates that the moral response overrides consumers' ability to see the potential benefit of genetically-modified foods, such as requiring less pesticides or producing higher yield.
Hingston found that people may respond more positively to GMO products if they thought of the product as man-made to begin with since people reason about man-made and natural objects quite differently.
"It would not elicit a moral response if modifications were made to cars," Hingston said.
Marketers could achieve this through advertising, such as packaging items in a similar fashion to manufactured products, placing foods in aisles of a grocery store other than the produce section, or changing the appearance of the product itself.
"My work shows how marketers can be completely transparent about using GMOs, but in a way that overrides the moral response, so people can consider all the information available to them, including the product's benefits," said Hingston.
Hingston's current research continues in the food domain, exploring the phenomenon of "ugly food." Hingston wants to investigate what discourages people from buying produce that is oddly-shaped.
"Food waste is a massive problem" said Hingston. "This work could inform marketers how to bypass negative inferences that lead to unnecessary food waste."
Hingston said he is looking forward to joining DAN Management.
"Everyone seems great," he said. "I'm looking forward to collaborating with my new colleagues."