Angela Lucaci honoured with Western Award of Excellence
Angela Lucaci honoured with Western Award of Excellence
October 11, 2019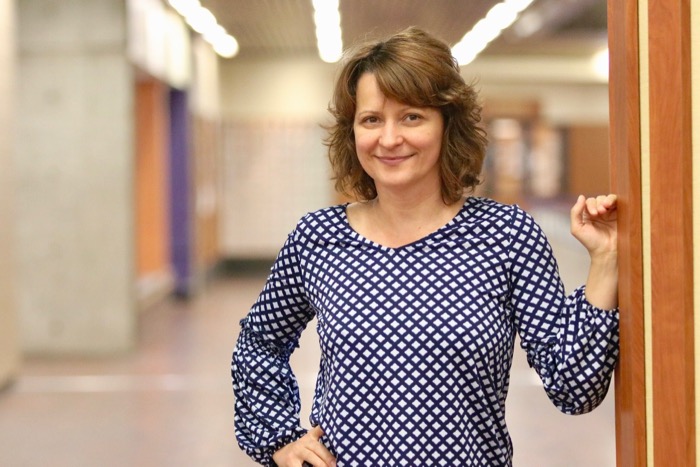 Photo by Paul Mayne
The Western Awards of Excellence are the highest honour for staff member achievement.

The awards recognize staff for their exemplary service, creativity and innovation, the ability to share their knowledge and expertise and their capacity to foster their values of integrity and respect across campus.

Angelia Lucaci, Undergraduate Assistant and Program Advisor in the Department of Geography is a recipient of a 2019 Western Award of Excellence.
There is no doubt that the smooth administration and functioning of Geography undergraduate programs is in large part thanks to Lucaci. At a time when many are stretched thin in their roles on campus, it is hard to overstate our appreciation for her work. A major part of Lucaci's job is counselling and working with students – and they offer nothing but positive reviews. Her role may be to guide students throughout their degree, however, she also helps students beyond that. She promotes leadership opportunities, career opportunities, and extra activities for students to get the most out of their Western Experience.