Erin Kaufman joining Department of Psychology
Erin Kaufman joining Department of Psychology
July 02, 2019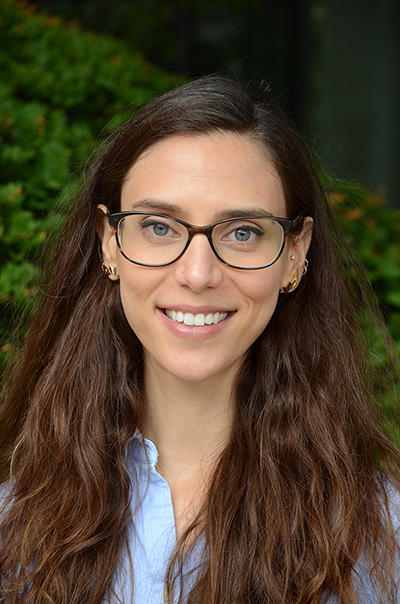 Erin Kaufman is joining the Department of Psychology as an Assistant Professor.
Kaufman researches the mechanisms underlying borderline personal disorder (BPD), and self-injurious behaviour. While the two conditions are not synonymous, Kaufman said they share common factors, and those who develop self-injurious behaviour are at increased risk for developing BDP.
Borderline personality disorder is a severe mental health condition. Affected individuals tend to experience their emotions more intensely and have a high frequency of intense emotion. They often have difficulties maintaining interpersonal relationships, and may struggle with impulsivity and anger.
Kaufman researches how people come to develop features of BPD, and the mechanisms that lead to the condition. Kaufman said that there is a strong heritable component, but it typically develops through biology and environment transactions from an early age.
Much of Kaufman's work is interdisciplinary in nature, as she examines the physical responses to psychological stress.
For people with psychopathology, cardiovascular responding is often distinct from healthy individuals, and many are less physiologically prepared to cope with stress. Learning to respond this way occurs over thousands of events and social situations in a person's life, said Kaufman.
She is focused on trying to interrupt the intergenerational transmission of these conditions, and through this develop a better understanding of treatment targets.
"I've never seen people suffer so acutely, and people who are so openly blamed for their experiences. Borderline Personality Disorder is extremely stigmatized," said Kaufman. "These are people who are suffering profoundly, and this suffering ripples out to family and society."
"These are people who tend to show up in hospitals often, for health and mental health care," said Kaufman. "If you could reduce the stigma, it could help reduce the costs associated with care."
Kaufman said she is thrilled to be coming to Western.
"Western is an extremely strong institution, and the department has a clinical science focus."
"A clinical science model, by giving greater focus on research, teaches you to be a consumer of [the research] literature," said Kaufman. "Clinical science programs are more integrative, and more research focused. Western is one of the relatively few departments that identifies that way."