Green Awards laud sustainability efforts of Political Science professor
Green Awards laud sustainability efforts of Political Science professor
April 03, 2019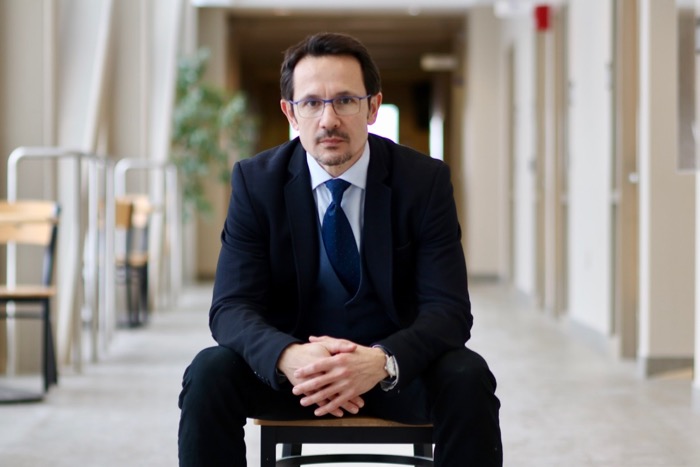 With notes from, and photo by Paul Mayne, Western News

Radoslav Dimitrov, Associate Professor in the Department of Political Science is a recipient of a 2019 Western Green Award.

Established in 2008, the Western Green Awards celebrate individuals and/or teams who initiate or support activities with positive environmental outcomes, encourage participation and involvement, work together with others or demonstrate an environmentally friendly effort. The purpose of the awards is to help raise awareness of sustainability at Western.

As a diplomat at United Nations Climate Change conferences, Radoslav Dimitrov impacts his students by teaching them to be better global citizens by taking action.

Helping negotiate the Paris Agreement on Climate Change and having helped redesign the European Union's climate negotiation strategy this past year, Dimitrov is one just a handful of academics in the world who act as government diplomats in these important negotiations, which places him in a unique position to comment on global climate change politics.

His knowledge on the issue is unparalleled, and he inspires students through his stories and lessons to learn more about our changing planet, the consequences of climate change and barriers which stand in the way of effective global climate action.

Dimitrov's consistent and authoritative campus activism over the years has raised awareness on climate change and the importance of international climate policy. His first-hand experience at UN conferences have been a tremendous opportunity for the Western community to learn about climate politics and the decisions that governments make that shape our lives.