Catherine Li, undergraduate student in Psychology, among top winners in global competition
Catherine Li, undergraduate student in Psychology, among top winners in global competition
September 22, 2020
With notes from Kris Dundas, Western International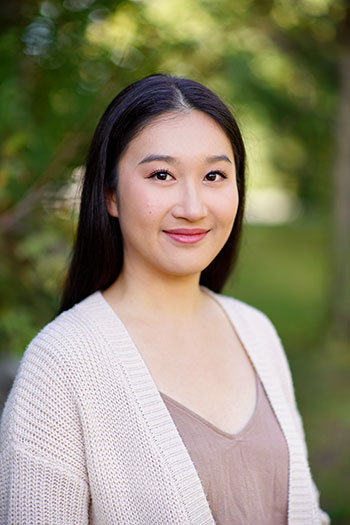 Catherine Li, an undergraduate student in the Department of Psychology is a global winner in the 2020 Global Undergraduate Awards.
The pan-disciplinary competition recognizing excellence in undergraduate coursework received 4,148 submissions from 380 universities in 50 countries. The submissions were anonymously assessed in each category by an international panel of academics and industry experts.
Li's project, Seriousness of Humour: Examining the Relationship and Pathways Between Sexist Humour and Dark Tetrad Traits, surveyed undergraduate students to understand and analyze their reactions to scenarios involving sexist jokes, statements and events, and how they might be linked to personality traits.
"The findings suggest that those higher on psychopathy, Machiavellianism and sadism tend to enjoy sexist humour because they have difficulties relating emotionally to the harm this appreciation may inflict on others, and because they realize that these attitudes can be expressed with minimal social consequences."
The study was the first of its kind and Li is excited about the potential for building upon the findings for future research.
Two students from Social Science were named as regional winners, for the top submissions in the United States and Canada:
Jaquelin Coulson, in the Department of History for a submission entitled: "Nuclear Weapons and Post-colonial Identity: the case of India's 1998 nuclear weapons tests"
And Zamir Fakirani, in Politics & International Relations for a submission entitled: "Open Caskets and Powdered Lime"
 Seven additional Social Science students were ranked 'highly commended,' in the top 10 per cent in their fields.
Aram Arutyunyan,
Sherrie Cheng,
Tyler Dalal,
Nazanin Kafaee Fanaee Pour,
Amanat Ludhar,
Lauren Mar, and
Hanna Mirgorodschi.
Global winners, regional winners and highly commended students will have an opportunity to present their research and connect with other scholars during a virtual summit in November.

Read more about the Global Undergraduate Awards.