Maria Ferraro receives 2022 Edward G. Pleva Award for Excellence in Teaching
Maria Ferraro receives 2022 Edward G. Pleva Award for Excellence in Teaching
April 08, 2022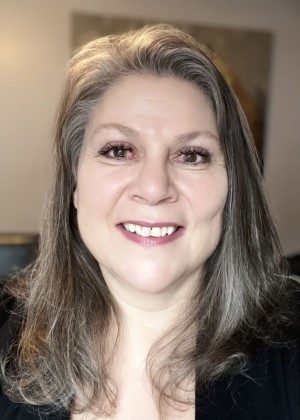 Maria Ferraro, Lecturer in the DAN Department of Management & Organizational Studies has been recognized for excellence in teaching, with the 2022 Edward G. Pleva Award for Excellence in Teaching.

For her "contagious energy and enthusiasm," Maria Ferraro's nominators describe her as a "human dynamo." They laud her talent for making accounting theory exciting.
Since arriving at Western in 2006, Ferraro has consistently garnered some of the most impressive teaching evaluations across all faculties. Her students praise her for turning "even the most mundane topics into engaging ones," and for using real-life examples from her industry experience to promote understanding of practical applications.
Ferraro's commitment to education extends beyond the classroom. She has been instrumental in developing new courses and course materials, creating new graduate programs in accounting, and a new exchange program with Radboud University in the Netherlands.

The Edward G. Pleva Award for Excellence in Teaching was established to recognize continuing members of full-time faculty at Western and at its Affiliated University Colleges. The University Award for Excellence in Teaching was named in honour of Edward Gustav Pleva, Western's first geography teacher (1938) and head of the department (1948 to 1968). 

Find out about more Western's top teaching talent.