Daniele Belanger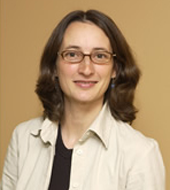 Canada Research Chair in Population, Gender, and Development
Tier 2 - July 1, 2004
Social Sciences and Humanities

Office: SSC 5429
Phone: 519 661-2111 ext.85110
E-mail: dbelang@uwo.ca


 
Why Gender Matters: Population and International Development
Rapid demographic and economic changes are taking place all over the developing world. Most families are smaller and most people live longer, while socioeconomic development has taken off in many countries. While positive for many, these changes also put certain groups more at risk of increased poverty and vulnerability. Among the different types of inequalities, gender inequalities are particularly important to monitor, study, and explain.
A sociologist and demographer with a special interest in Asia, Canada Research Chair Dr. Danièle Bélanger studies different aspects of women's lives in developing countries, such as Vietnam and China. She is building on previous research that identified continuing discrimination against girls and women in spite of socioeconomic development and low fertility. The countries she studies share a cultural preference for sons over daughters, leading to phenomena such as sex-selective abortions of female fetuses, and human trafficking in women and girls.
In her research, Dr. Bélanger investigates how globalization and the new work opportunities that it creates for poor women are affecting them and their families. She also considers how agrarian changes reconfigure gender relations and foster or undermine women's empowerment and she looks at how increased migration creates both opportunities and difficulties for women.
Dr. Bélanger speaks four languages fluently and has lived and worked in several countries of the developing world. This experience makes it easier for her to conduct much of her research through first-hand fieldwork. She hopes to produce research that will inform international development policy and promote gender equality. Her research will be disseminated within academic circles but also to policy makers and to the public through presentations and publications.
Source: Canada Research Chairs program, Government of Canada