2017 March Break Open House - Events in the Faculty of Social Science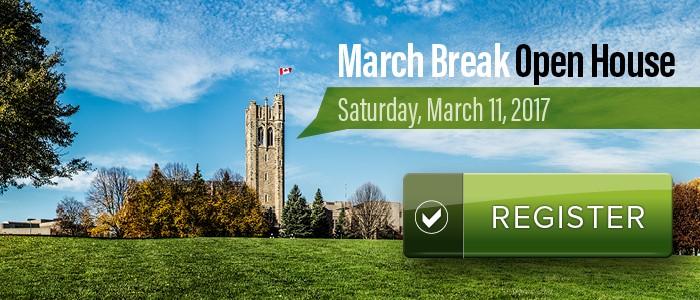 The Faculty of Social Science includes academic programs in American Studies, Anthropology, Criminology, Economics, First Nations Studies, Geography, History, International Relations, Jewish Studies, Linguistics, Management and Organizational Studies, Political Science, Psycholog y, Sociology, Transitional Justice, Urban Development and Women's Studies & Feminist Research.
Discover all the Faculty of Social Science has to offer and discover your passion.
Plan your March Break Open House with the schedule below. Register to attend.
Time: 9:00 am - 2:00 pm
Description: Social Science Department & Program Information Booths
Place: Main Lobby, Social Science Centre
Time: 9:30 am - 10:00 am
Description: General Overview of Social Science
Presented by: Professor Joan Finegan, Associate Dean
Place: Room 2050, Social Science Centre
Time: 10:15 am - 11:00 am
Description: Program Overview: Sociology & Criminology
Presented by: Professor Kim Luton and Professor Anton Allahar, (3M Teaching Fellow)
Place: Room 2050, Social Science Centre
Time: 11:15 am - 11:45 am
Description: Program Overview:  DAN Management and Organizational Studies
Presented by: Professor Ann Bigelow
Place: Room 2050, Social Science Centre
Time: 11:30 am - 12:00 pm
Description: Program Overview: Anthropology - Experiential Learning in Anthropology
Presented by: Professor Andrew Walsh
Place: Room 2036, Social Science Centre
Time: 12:00 pm - 12:30 pm
Description: "Perverse pricing, variable voting and criminal conspiracies: what you learn in economics (and how you learn it)." – Get a preview of the lecture
Mini Lecture: Economics Program, Professor Al Slivinski, Department of Economics
Place: Room 2050, Social Science Centre
Time: 12:00 pm - 12:30 pm
Description: Ask a counsellor, ask a student - This interactive student panel will provide an opportunity to connect with, and ask questions of, current Social Science students and an Academic Counsellor. 
Chaired by Kelly Callahan, Academic Counsellor
Place: Room 2032, Social Science Centre
Time: 12:45 pm - 1:15 pm
Description: Program Overview: Political Science - How is that Political (Science)? - The Politics of Everyday life
Presented by: Professor Nig Narain, Department of Political Science
Place: Room 2050, Social Science Centre
Time: 1:30 pm - 2:00 pm
Description: Program Overview: Psychology, 
Presented by: Professor Mike Atkinson (3M Teaching Fellow)
Place: Room 2050, Social Science Centre