The Social Newsletter
The Social is the new newsletter for the Faculty of Social Science. Our goal is to keep you up to date on some of the biggest developments in the Faculty of Social Science. We plan to produce two issues a year, one in the fall and one in the winter.
As one of the largest Social Science faculties in Canada, our faculty is very diverse, and there are plenty of exciting things happening. Whether it's new and important research, special events in departments, or involvement from our students, we hope to highlight and recognize the contributions our dedicated people make to our academic community and the wider world.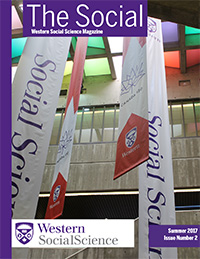 The second issue includes stories on new Faculty members, including the new Stephen A. Jarislowsky Chair in Central Banking, Stephen Williamson, and new hires in Anthropology, Political Science, Psychology and Sociology. Research of faculty members is also highlighted.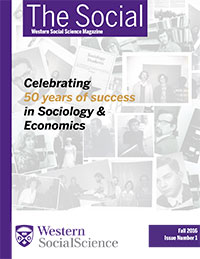 In this first issue, we take a special look back at 50-years of history for two of our departments. The Department of Economics and the Department of Sociology were both founded in 1966, under the leadership of Grant Reuber. With the guidance of successive department chairs, the Departments have grown and established international reputations from very modest beginnings.