Anthropology

Anthropology is the study of humans in all our social, cultural, linguistic, and biological diversity and complexity.  The four subfields of Anthropology (Archaeology, Biological Anthropology, Linguistic Anthropology, and Sociocultural Anthropology) are united by shared perspectives on how we study the full breadth of humanity.  
---
Areas of Study
Anthropology 
(Honours Specialization, Specialization, Major, Minor)
Archaeology and Biological Anthropology
(Major)
Environment and Culture
(Minor)
Linguistic Anthropology
(Major)
Linguistics
(Major)
Refugee and Migrant Studies
(Minor)
Sociocultural Anthropology
(Major)
Prepare for your future career
Studying anthropology gives you a broad understanding of cultures around the world. Career prospects include cultural resource management, forensic anthropology, market research, and commercial archaeology.
First-Year Courses
Many Ways of Being Human 
Sociocultural Anthropology
Archaeology and Biological Anthropology
Introduction to Linguistics
Sample Upper Year Courses 
Archaeology and World Prehistory 
Indigenous Peoples, Globalization and the Environment 
The Anthropology of Reading and Writing 
Plaques and Peoples: Cultures of Health and Healing 
Student Stories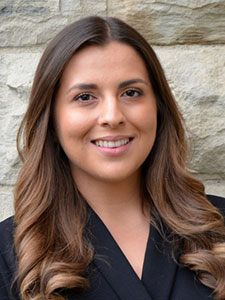 Alannah Dharamshi graduated with an Honours Double Major in Anthropology and Psychology.
Dharamshi currently works as an Associate at Springboard Policy, a public policy research and advisory firm. When asked how her education helped prepare her for her career path, she said: "Writing, every employer is looking for, across any field, the ability to write clearly and succinctly; anthropology helps you learn to write compelling narratives".
Hear more about Anthropology, through an online lecture