Political Science

The influence of politics on our lives is inescapable. The policies and principles that governments endorse and follow shape our everyday lives. The study of Political Science provides you with a chance to examine our lives in this context. Study ideas, activities and problems associated with the governance of nations, states and societies – both past and present.
---
Areas of Study
Political Science
(Honours Specialization, Major, Minor)
Democratic Governance
(Honours Specialization, Major)
Global Justice
(Honours Specialization, Major)
International Relations
(Honours Specialization)
Politics, Philosophy, and Economics — Politics and Philosophy concentration (PPE-P)
(Honours Specialization)
Transitional Justice and Post-Conflict Reconstruction
(Minor)
Combined Degree Options
Combined Honors Business Administration (HBA) and Political Science
Combined Honors Business Administration (HBA) and International Relations
Prepare for your future career
A degree in political science offers a complex set of skills, including research, analysis, critical thinking, writing, problem-solving, and public speaking. 
Political Science Sample Courses
American Government and Politics
Business and Government
Capitalism and Democracy
Global Violence and Injustice
Media, Democracy, and Freedom
Politics & Pop Culture
Political Parties
Women, Sex and Politics
Career Possibilities
Federal/provincial/local government,
Business
Journalism 
Policy Analysis 
Public or International Relations 
Law 
Market Research 
Education
Student Stories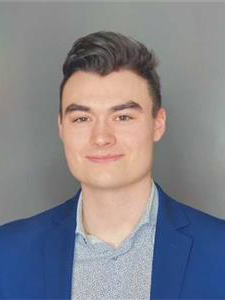 Tommy Negovanlis completed an undergraduate program with an Honours Double Major in American Studies and Political Science.
Negovanlis currently works as a Sustainability Consultant with Ernst and Young (EY). "I learned to manage time wisely and get things done, it's about getting experience, and figuring it out on your own. Western has a lot of avenues and support to teach these aspects."
Learn more about undergraduate studies in the Department of Political Science:
What do you study in Political Science? Hear from our Faculty members: