David Sherry – Department of Psychology
David Sherry – Department of Psychology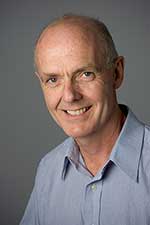 Faculty of Social Science Dean Robert Andersen is pleased to announce the inaugural winners of the Social Science Dean's Award for Excellence in Teaching: Andrew Sancton, Department of Political Science, Jeff Hopkins, Department of Geography, and David Sherry, Department of Psychology.  
Along with providing excellent in-class instruction and mentorship for graduate and undergraduate research students, David Sherry has taken leadership roles in the Department of Psychology and has been a leader in making Western an internationally recognized destination for education in Neuroscience. Sherry has implemented major program curriculum and program creation, and engaged in the hands-on administration of the graduate and undergraduate programs. Sherry developed and taught many courses highly-valued by students.
"I am delighted to have the opportunity to teach and work with so many talented and motivated students in the Faculty of Social Science and to contribute to Social Science's participation in teaching and training in the Neurosciences at the graduate and undergraduate levels at Western," said Sherry. "I am very pleased and very grateful for this recognition."
After completing a course with Sherry, many student remark he has changed the way they see the world, and that he has increased their ability to think through complex issues. As a mentor, Sherry has been accessible for students, taking a meaningful and personal interest in their success and development.
The Faculty of Social Science Dean's Award for Teaching Excellence was developed to recognize the examples of outstanding pedagogy, demonstrated through the active, critical role of the instructor who fosters critical thinking and inspires students to engage in the quest for knowledge as a value and a skill. Nominated by Nominated by Department Chairs, successful nominations include comments from colleagues and from students. Award recipients will be recognized with a plaque outside Social Science Room 2050.